Probably the first thing you should do before setting out on a Louisiana restaurant food-filled tour is to check out our explanation of Creole v. Cajun food. Basically, 'Creole' is found mostly in the New Orleans area while 'Cajun' food is a staple in Acadiana (Lafayette area). You might get lucky and find a south Louisiana transplant in north Louisiana who's opened a restaurant. But rest assured, wherever you eat will be a treat for your taste buds!
 
Things to do and see
 
Tabasco Factory Tours, Avery Island
For over 150 years, Tabasco® has spiced up many a recipe, and is used around the world. See where the peppers are grown, how they are processed and then sample sauces at Tabasco Factory Tours.
New Orleans School of Cooking
Know that point when you're sitting at home, fondly remembering a meal you had on vacation?  While you're here, book a class at the New Orleans School of Cooking, and learn how to make that wonderful étouffée, gumbo, bisque, or crawfish pie yourself. Of course, the best part of the class is eating the meal just created!
Cajun Food Tours, Lafayette
Literally eat your way through Lafayette, on Cajun Food Tours, visiting five locally-owned Cajun restaurants and discovering the unique history and culture of the Acadiana area.
You Gotta Eat Here 
 
Warehouse No. 1, Monroe
When you find yourself in northeast Louisiana, make the drive to Monroe for Warehouse No. 1. Their Redfish Louisianne topped with crawfish étouffée and served over jalapeño-cheese grits is a great way to get a taste of Louisiana in one bite.
Pascal's Manale, New Orleans
Pascal's Manale, a well-known New Orleans restaurant, offers some of the best Italian dishes and seafood around, but the real draw is the barbecued shrimp. This favorite dish was created right here back in the 1950s, and they've been perfecting it ever since.
Lasyone's Meat Pie Restaurant, Natchitoches
Hand pies have been around forever, but Lasyone's Meat Pie Restaurant put its own special touch on the recipe and put itself on the culinary must-visit map. Eat in or grab a couple to go and enjoy and stroll down Natchitoches' Front Street.
If none of these Louisiana restaurants hit what you're craving right now, there are many more listed on our website.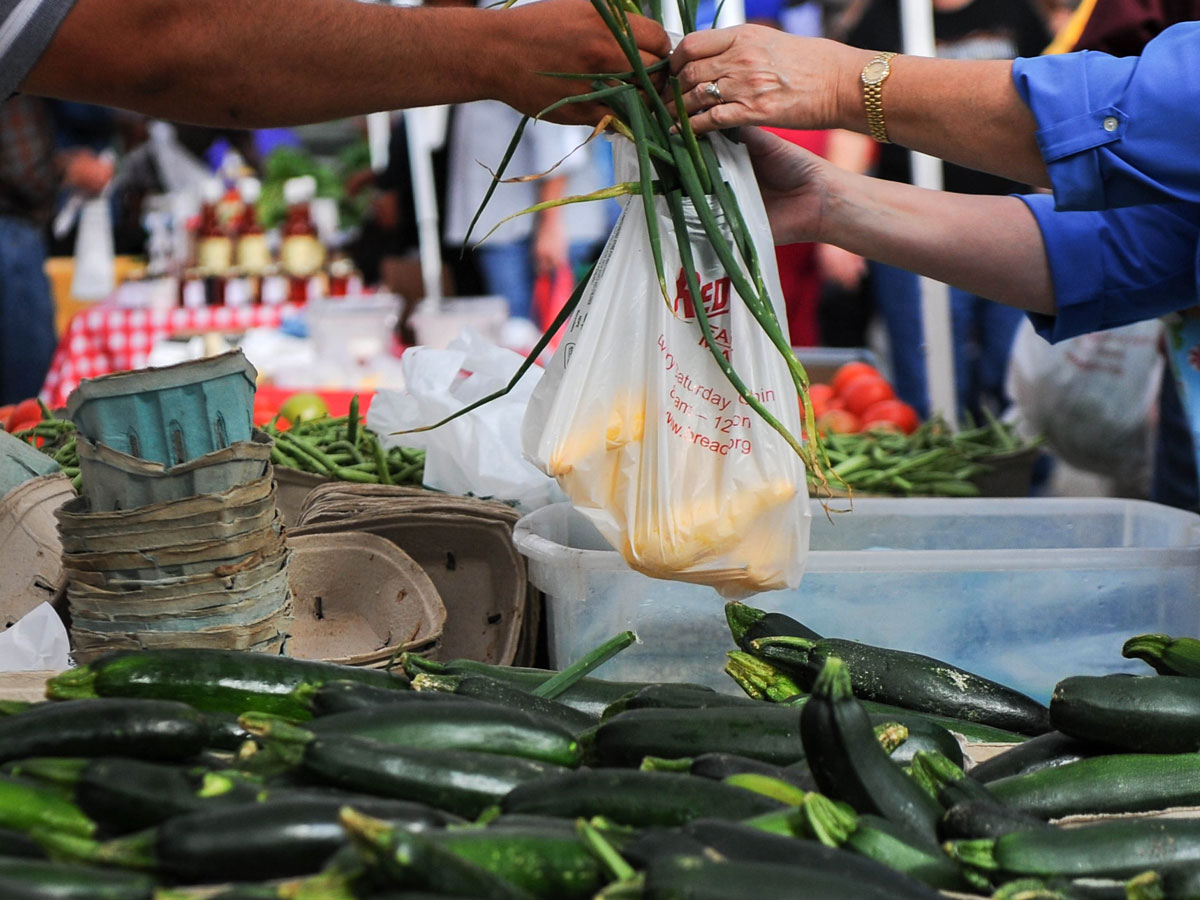 Shop the German Coast Farmers Market for a variety of goods.
Bite into a warm, flaky meat pie from Lasyone's.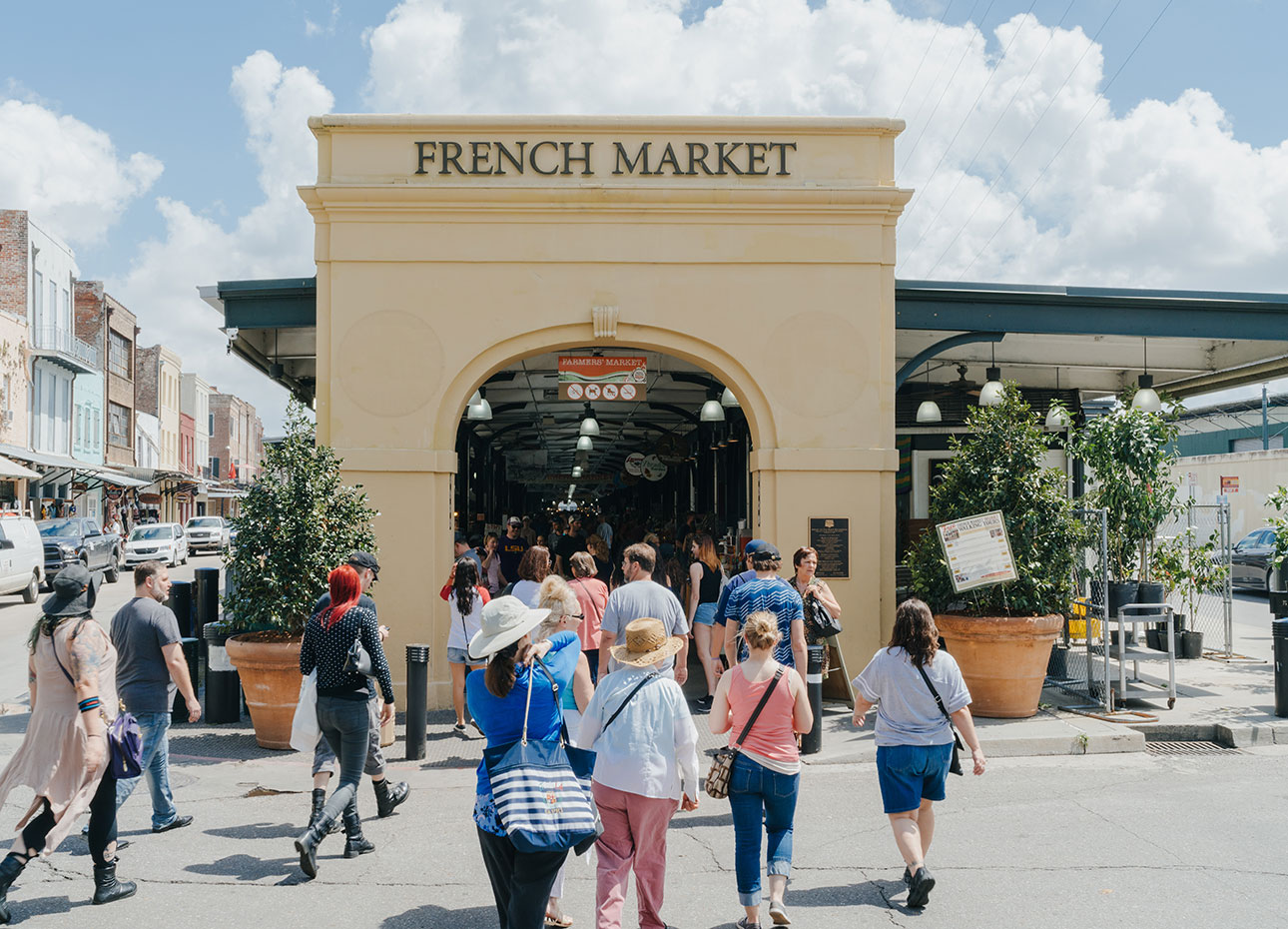 Shop for fresh produce and handmade goods at the French Market.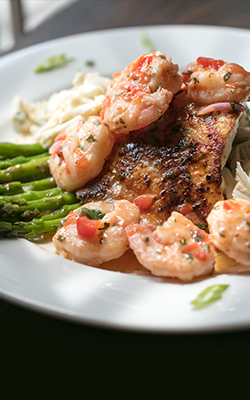 Embark on a Cajun Food Tour.
Let's go shopping
 
French Market, New Orleans
You can't talk about open air markets in Louisiana without mentioning the most famous one, New Orleans' French Market. Dating back to 1791, the market has long been a place to find fresh produce and handmade home goods; today, the offerings have expanded to items from around the globe.
German Coast Farmer's Market; Wednesday in Luling, Saturdays in Destrehan
Shop the German Coast Farmer's Market for a variety of goods. Find both raw and finished goods from the freshest produce by local farmers in the area, including fresh local honey and honey-infused beauty products, freshly baked artisan bread, seasonal Louisiana produce and pastries!
Bossier City Farmer's Market, Saturdays April – November
Stock up on homemade jams and jellies, leatherworks, jewelry and more at Bossier City Farmer's Market. Don't worry if the kids get a little antsy during all the shopping, 'cause there's face-painting and games for them, as well as live music for all!
 
Bring the kids along, and check out some of the places where your dinner begins!
 
Crawfish Haven, Kaplan
Schedule your visit during crawfish season so you get the freshest catch by hopping on a boat, netting your own and cooking them on site at Crawfish Haven!
Louisiana Herbs, Riverton
Nurtured in the rich delta soil of northeast Louisiana, the herbs from Louisiana Herbs are bound to add a special something to your recipes.
McCain's Family Farm, Ringgold
With 5 acres of blueberry fields to explore from late May to early July, you can pick the plumpest berries in north Louisiana! And if you miss blueberry season, stop by McCain's Family Farm during the fall for fresh honey from on-site beehives.