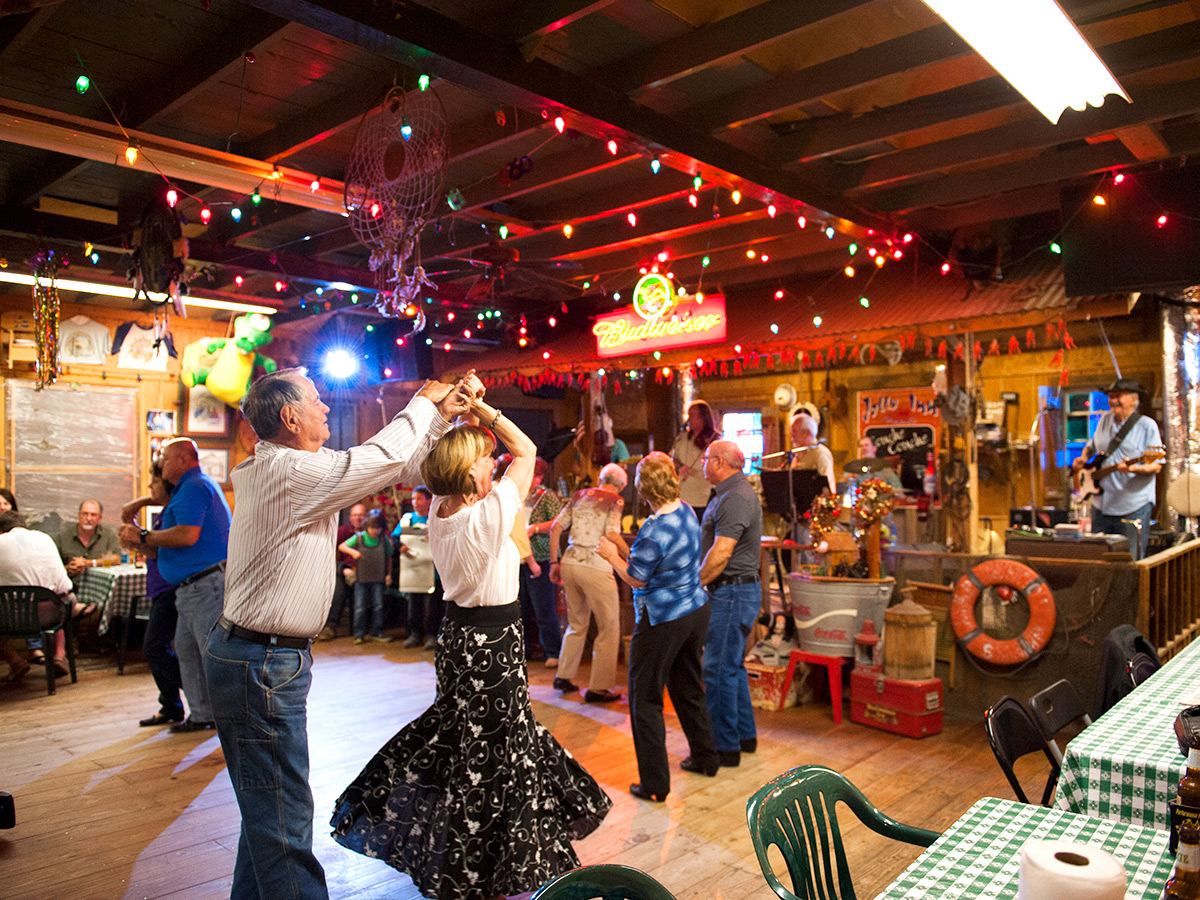 Don't just listen to the music. Explore the rural south Louisiana lifestyle that inspired a unique style of music known as 
swamp pop!
 
Things to do and see: 
 
Louisiana Swamp Pop Museum, Ville Platte
Swamp Pop's rich history comes to life at the Louisiana Swamp Pop Museum dedicated to this energetic musical genre, born in Louisiana in the 50s and 60s. Check out stage costumes, photos, records, a "wall of fame" of autographs and rare memorabilia
A Cajun Man's Swamp Tour and Adventures, Gibson
Head deep into swamp country with Captain Billy Gaston and his team at A Cajun Man's Swamp Tour and Adventures and hear the natural soundtrack of birds, gators, and other bayou creatures.
Wetlands Acadian Cultural Center, Thibodaux
Delve into the past and immerse yourself in the lives of the Acadian exiles who settled along Louisiana's bayous, setting the stage for the state's unique Cajun heritage. Wetlands Acadian Cultural Center is more than a collection of artifacts from Acadian – weekly Music on the Bayou performances keep swamp pop, zydeco and Cajun music alive. 
Yeah, cher, you gotta eat here!
 
Boudreau & Thibodeau's Cajun Cookin, Houma
They might want your best B&T joke here at Boudreau & Thibodeau's Cajun Cookin', but the food is no joke – just real Cajun. Start with frog legs and move on to alligator sauce piquante followed by redfish courtbouillon. Then again, you could just order the Hank Williams-inspired, "jambalaya-crawfish pie-filé gumbo."
Cher Amie's Seafood Restaurant, Cut Off
Don't let the unassuming building fool you…Cher Amie's has some of the freshest and tastiest seafood dishes around. From the seafood bateau (boat-shaped bread sopped with a seafood-filled sauce) to shrimp prepared six different ways on one platter, you will not leave here hungry!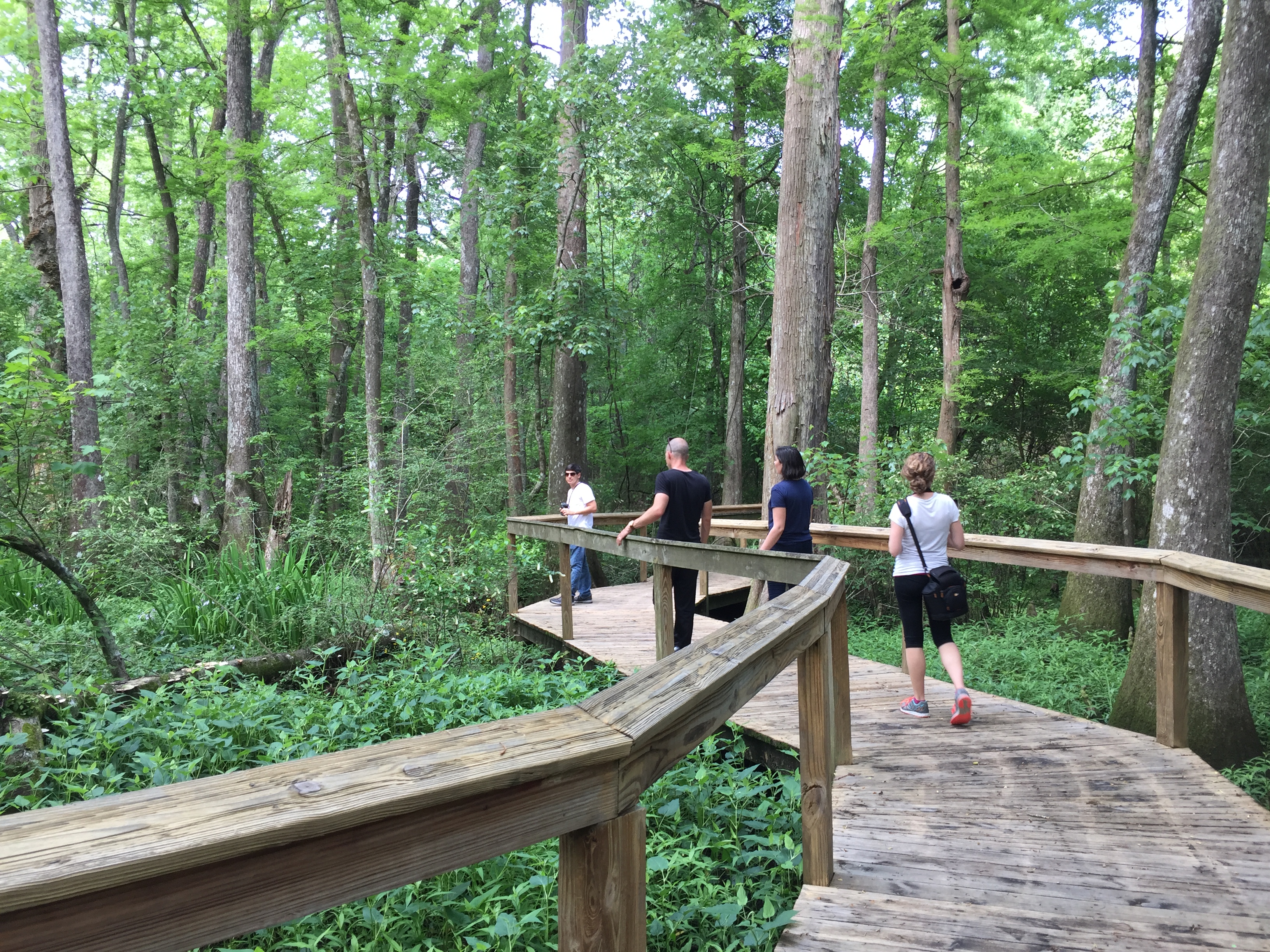 Hike through Bluebonnet Swamp.

Find your favorite instrument at Tom's Fiddle and Bow.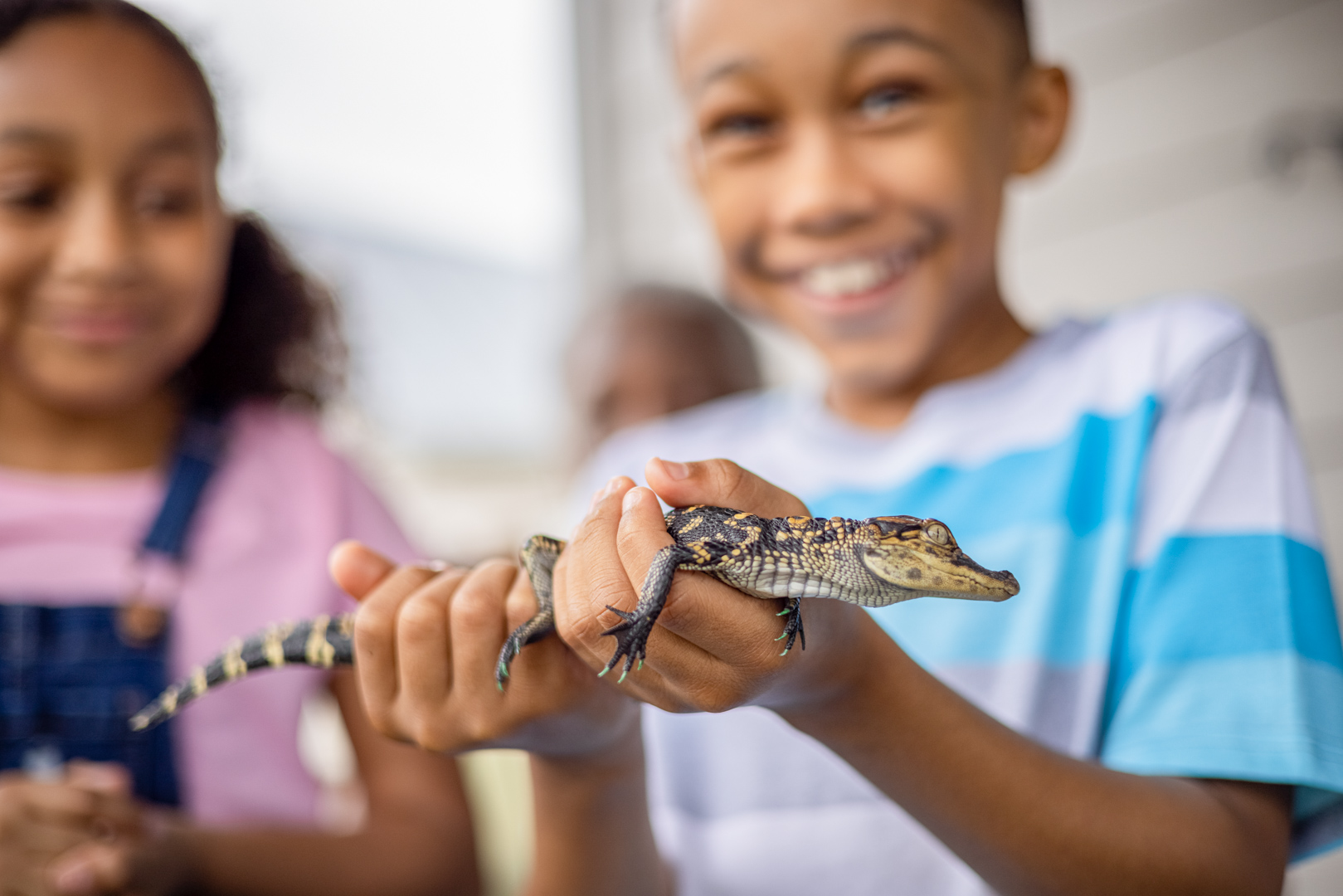 Get hands on at Insta-Gator Ranch!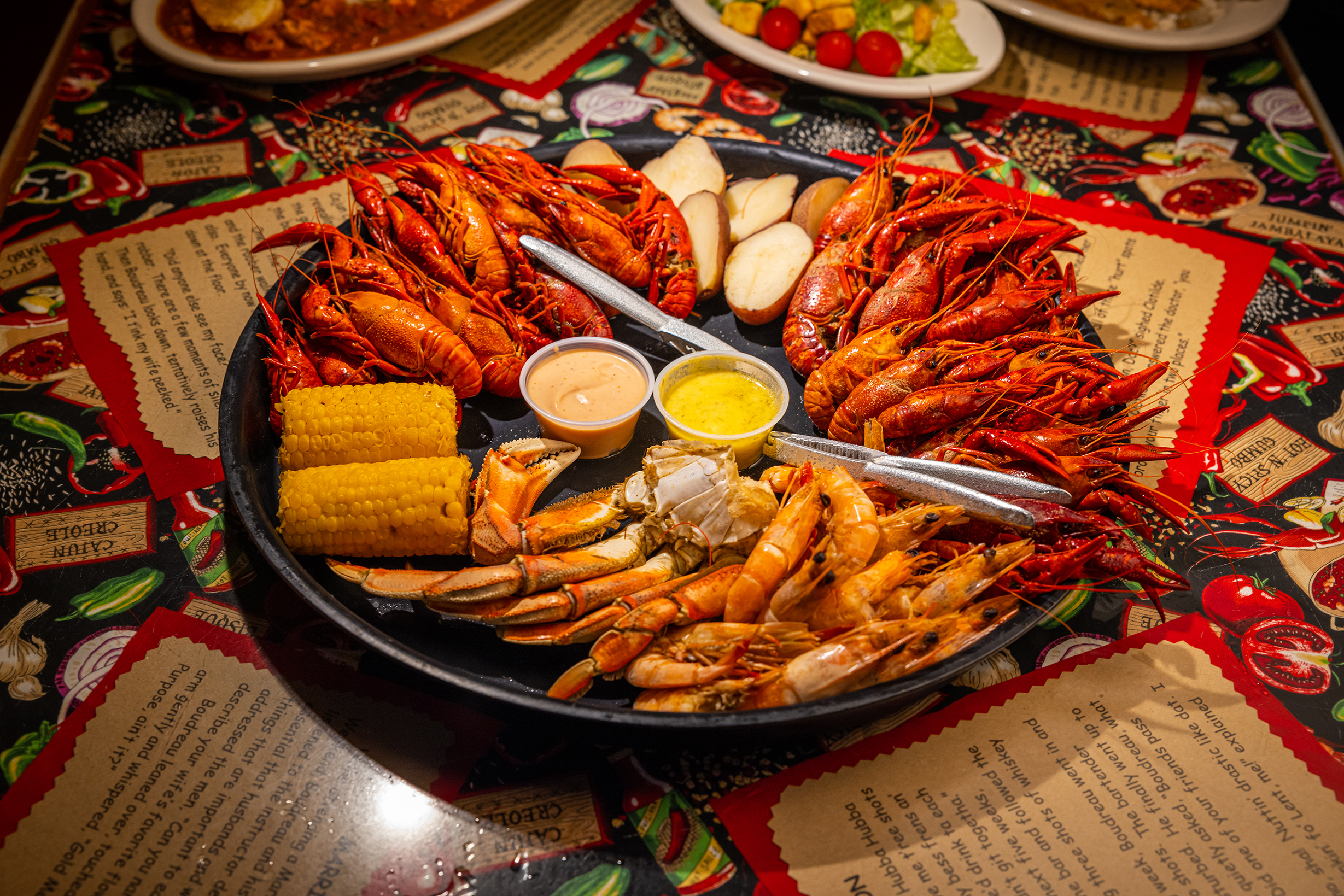 Boudreau & Thibodeau's Cajun Cookin
Let's go shopping!
 
P'Maw's Bait Shack, Springfield
The friendly and familiar faces at P'Maw's Bait Shack are ready to lend their expert fishing advice and stock your tackle box. While you're at it, browse the rest of their shop for any other hunting or outdoor gear while catching yourself humming the swamp pop music seeping through the speakers.
Cajun Pecan House, Cut Off
Pecan pie, pecan pralines, pecan cake, pecan cookies…anything that your sweet tooth or heart desires, made with pecans, can be found at Cajun Pecan House. If you can't decide on just one goodie, grab a gift basket with a variety of treats.
Tom's Fiddle and Bow, Arnaudville
If you've really fallen in love with our music and want to learn to play, Tom's Fiddle and Bow offers a large selection of fiddles and they will personally help find the best one for you.
 
Bring the kids along
 
Bluebonnet Swamp Nature Center, Baton Rouge
The Bluebonnet Swamp Nature Center includes a family-friendly stroll through a 103-acre Cypress-Tupelo swamp in the middle of the Capital City that's filled with native birds and hidden wildlife. An interactive interpretive center includes exhibits on local flora and fauna, a working bee hive and live reptiles.
Insta-Gator Ranch and Hatchery, Covington
Get hands-on with some of Louisiana's most well-known residents at Insta-Gator Ranch and Hatchery. Your young'uns will never realize they're being taught about wildlife conservation as they hold baby gators or watch some of the slightly-bigger ones being fed.