It's family road trip time, and Louisiana has the goods that keep everybody happy.
Things to do and see, bringing the kids along
 
Barn Hill Preserve, Ethel
Get up close and personal with wild animals at this picnic-friendly nature center. Take a guided tour through Barn Hill Preserve and view camels, lynx, free-flying macaws and more. Book an Otter Swim Encounter and float with a lively bunch of Asian Small-Clawed Otters.
The DeQuincy Railroad Museum, DeQuincy
All aboard! Located in the historic 1923 Kansas City Southern Depot, the DeQuincy Railroad Museum preserves the history of the American railroad industry in Louisiana. Tour a 1913 steam locomotive and 1947 Pullman passenger car, and view the model trains.
Knock Knock Children's Museum, Baton Rouge
The Knock Knock Children's Museum invites moving, playing and critical thinking through a series of super fun exhibits called Learning Zones. Build a bridge, care for pets in the veterinary clinic and scale the two-story Storybook Tree, designed by world-renowned climber architect Spencer Luckey.
Sci-Port Discovery Center, Shreveport
Have an out-of-this-world experience at the Sawyer Space Dome Planetarium in Shreveport, or challenge your brain in the open-air escape room at Sci-Port Discovery Center. From the Power of Play Children's Museum to special presentations in the IMAX® Dome, there's something for children of all ages.
Gone Wild Safari, Pineville
With exotic animals roaming parts of the 50+ acre park Gone Wild Safari in Pineville, Louisiana this is definitely going to be an adventure. Start out with the little ones at the petting zoo, then work your way up to zebras, giraffes, camels and more.
 
You Gotta Eat Here 
 
The Pizza Man, Covington
For more than four decades, The Pizza Man, a Covington restaurant, has been pleasing palates with homemade pizza pies and a live display of chefs tossing dough high in the air. Old school, meat lovers pizza are the rage here, but you can also order the delicate "Wow!" pie with olive oil, crabmeat and artichoke hearts.
Borden's Ice Cream Shoppe, Lafayette
Operating out of the same building since 1940, Borden's Ice Cream Shoppe has been serving up more than 20 flavors of ice cream in cups, cake cones, and waffle cones. There's even a "puppy scoop" if you happen to bring the four-legged family member along for the ride.
Heard Freighthouse Food Park, Ruston
Everybody is hungry for something different? Sounds like a trip to Heard Freighthouse Food Park is in order, with a variety of foods that are freshly made and even use Louisiana produce from local farms. Seriously, who can pass up Fried Bologna Friday and scratch-made cookies?
Strawn's Eat Shop Too, Shreveport
Breakfast any time of the day, followed by a slice of pie? Yes, please! You can have just that, at Strawn's Eat Shop Too. Get pie by the slice, mini pies or buy a whole pie to take with you at this Shreveport restaurant.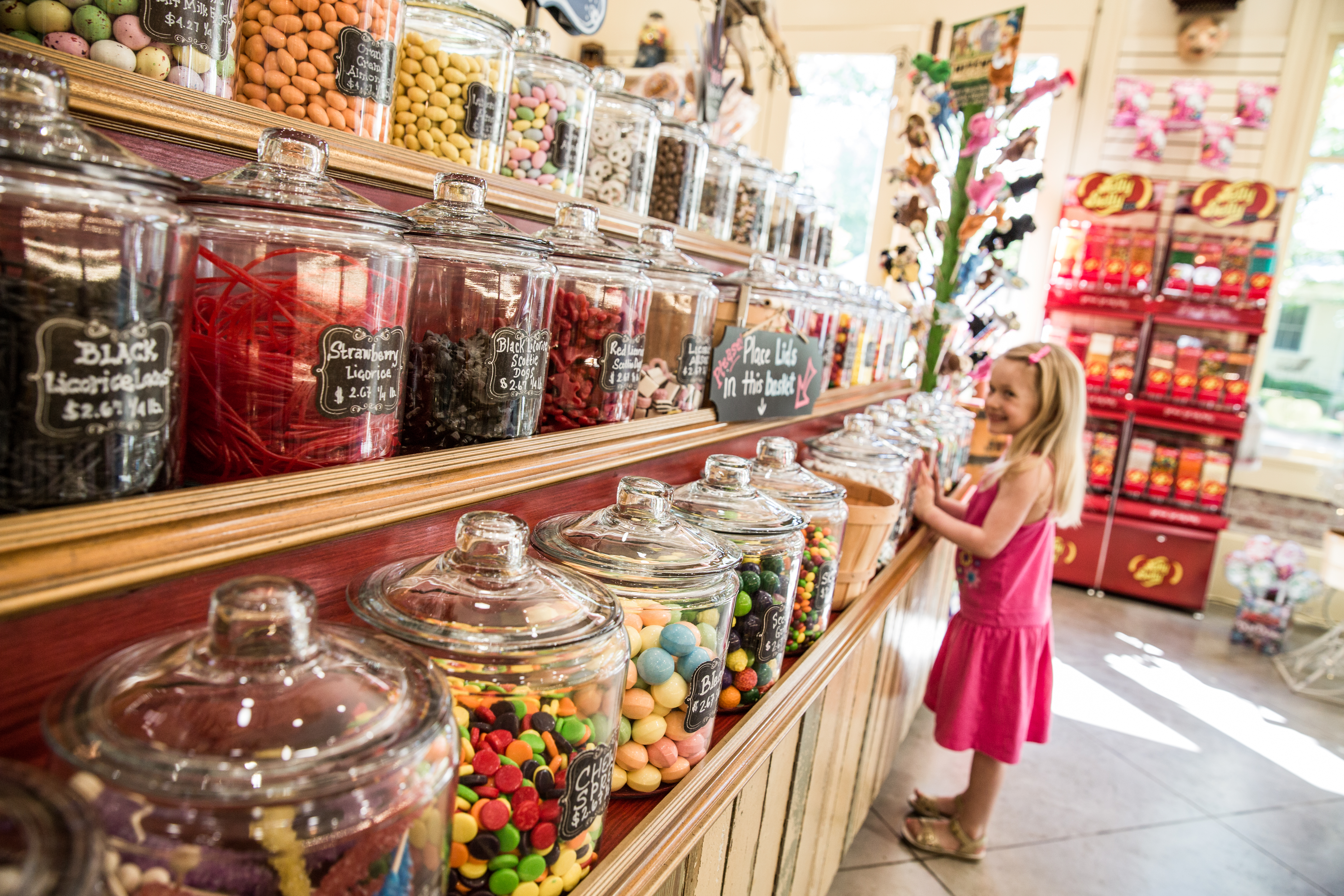 The Candy Bank is a treasure trove of nostalgic sweets.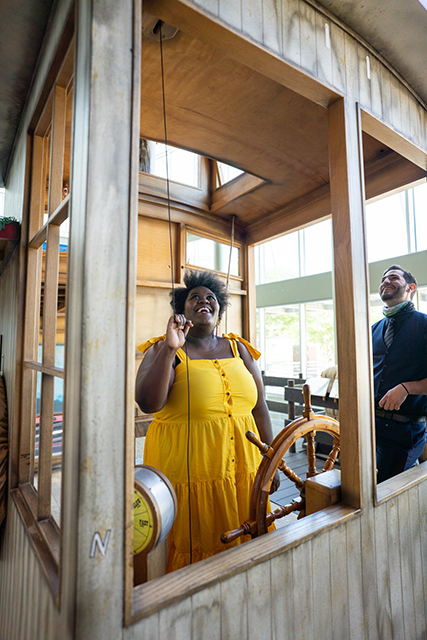 Have fun learning at Sci-Port!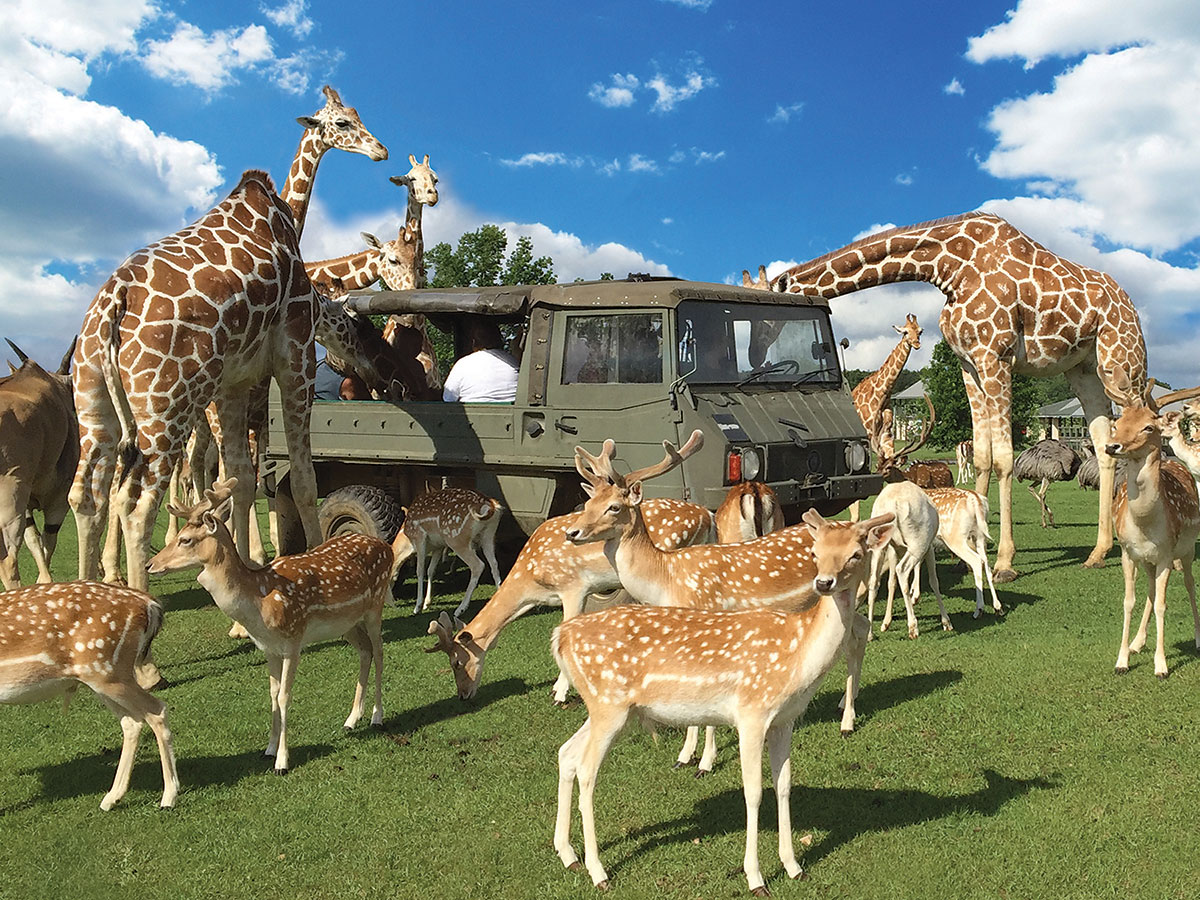 Discover new animals at Gone Wild Safari.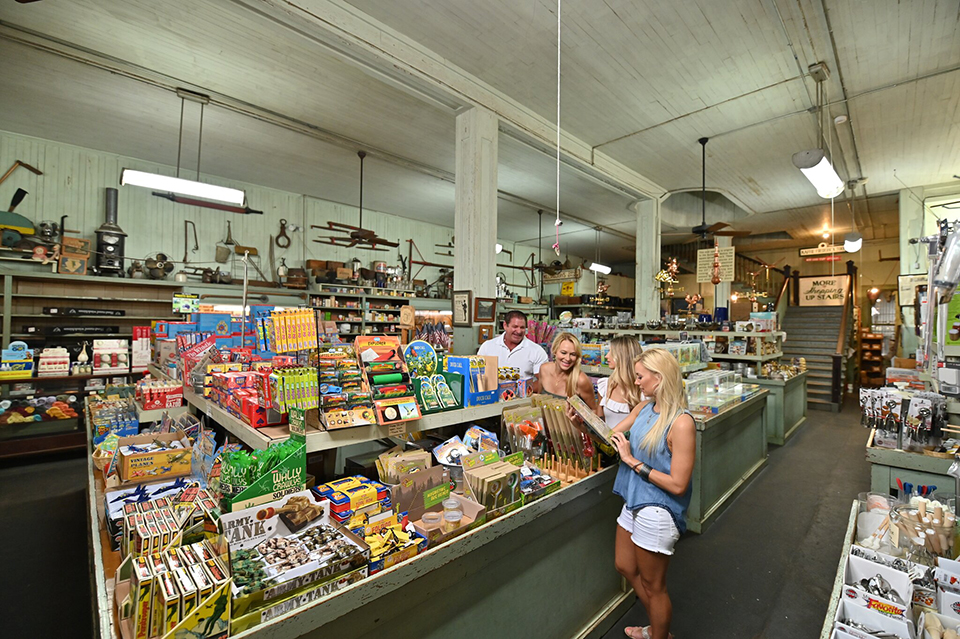 Travel back in time at Kaffie-Frederick.
Let's go shopping
 
The Candy Bank, Mandeville
A century ago, this Louisiana shop used to be a bank, but today it's nirvana for the sweet tooth set. At the Candy Bank, fall into a treasure trove of nostalgic and trendy candies, a jellybean station, homemade fudge and an ice cream parlor selling scoops, splits and floats.
The Little Toy Shop, New Orleans
Located in the heart of the French Quarter, The Little Toy Shop offers a great selection of Louisiana-themed children's books, as well has loads of adorable plushies, the latest collectables and so much more.
Kaffie-Frederick, Natchitoches
Take a little time-travel trip this Natchitoches shop when you enter this story that's been in business since 1863. Kaffie-Frederick General Mercantile really does have "something for everyone." Classic toys for the kids, jewelry and knick-knacks for moms, and tools for dads…and then you can check out on their cash register that's been in use since 1910!