Collectibles, Cafés and Can't-miss Museums are the highlights of this Louisiana history-filled outing.

Things to do and see
 
Herbert S. Ford Memorial Museum, Homer
Located in the Homer courthouse square, the Herbert S. Ford Memorial Museum displays the history of Claiborne Parish for all to see, including the influence of the oil boom and early pioneers of the land. And of course, you can't have a Ford Museum without a Model T on display!
Snyder Museum and Art Center, Bastrop
Walk through the carriage house that's still furnished with antique farm tools and equipment, as well as a horse-drawn hearse, and see the Native American exhibit featuring Poverty Point, and pre-Columbian pottery at the Snyder Museum and Art Center. Just down the road, you'll find the courthouse square of a farm town that has never lost its small-town spirit.
Bayou Teche Museum, New Iberia
Sitting right on this Louisiana historic Main Street in New Iberia and just steps from the Bayou Teche that allowed settlers to flourish in the area, the Bayou Teche Museum is an incredible snapshot of Acadian life. Exhibits range from Blue Dog paintings to local legends and myths to the delivery of mail via steamboat on the bayou.
 
You Gotta Eat Here 
 
Grapevine Café & Gallery, Donaldsonville
With its artistic and quirky atmosphere, the Grapevine Café charms you from the moment you walk in the door but the African and Creole dishes will keep you wanting more. Stick around for the live music from local and upcoming artists of all different genres.
Hazel's Tea Parlor, Leesville
Though you can't beat a glass of southern sweet iced tea, Hazel's Tea Parlor invites visitors to attend a proper tea party. Come hungry to sample soups and sandwiches that are sure to pair well with any flavor of tea you like. After, you can walk off your lunch at this Louisiana restaurant and take in the Classical Revival architecture of the parish courthouse.
A-Bear's Café, Houma
Serving up Cajun food for more than 50 years, A-Bear's Café in Houma has been called a "must visit" for home-style south Louisiana cooking by many visitors. Where else can you get all-you-can-eat catfish and live music on Fridays?
Billy's Boudin, Scott and Opelousas
You almost don't talk about boudin around here, without mentioning Billy's Boudin. Their boudin – original, smoked, or crawfish – is pretty legendary, as is their cracklins and smoked sausage. And if you have an envie (what we call a strong craving) after you get home, this Louisiana shop will ship your items around the country!
 
Wander through the W.H. Tupper Museum.
Grab a bite of delicious Billy's Boudin.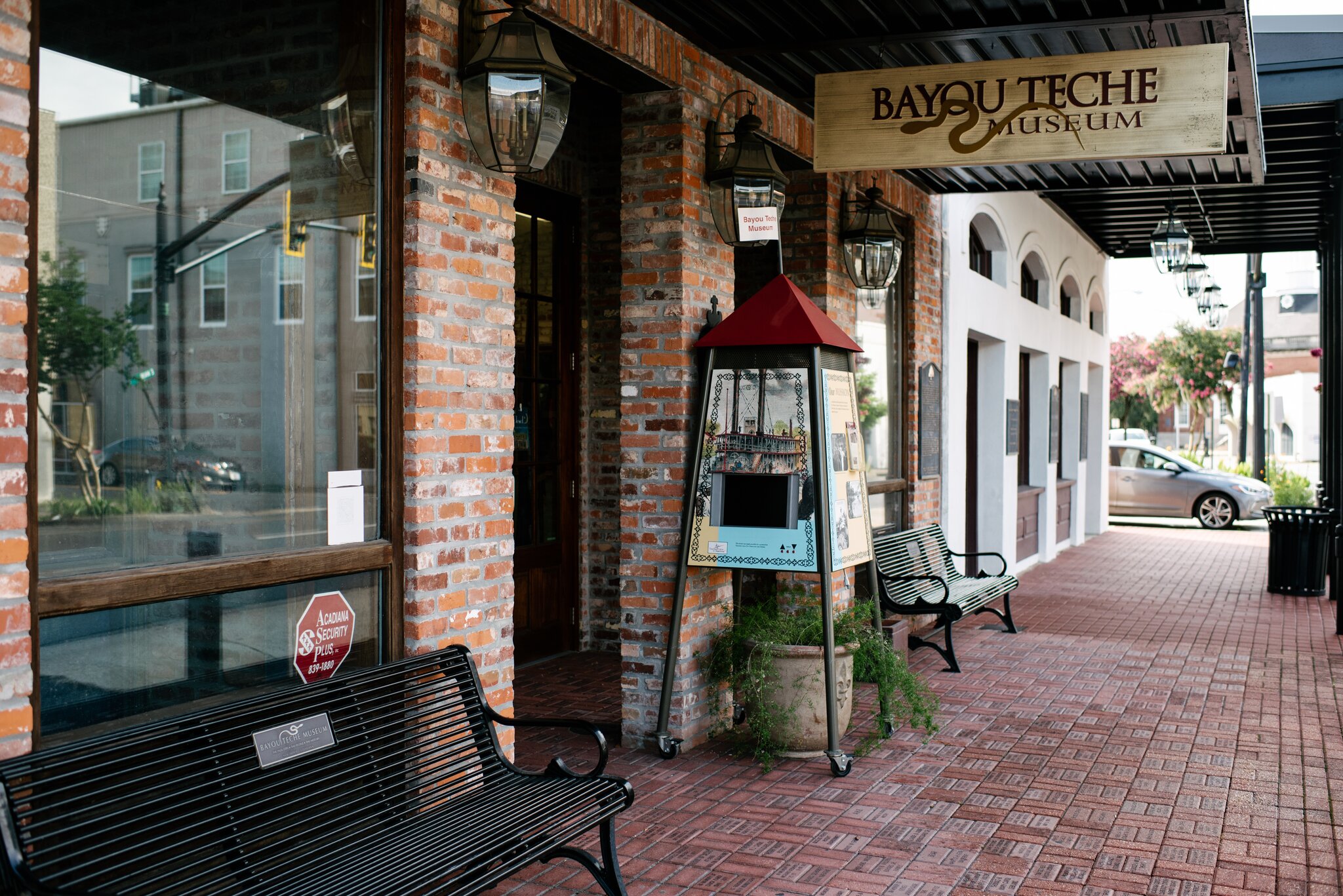 Learn about Acadian life at the Bayou Teche Museum.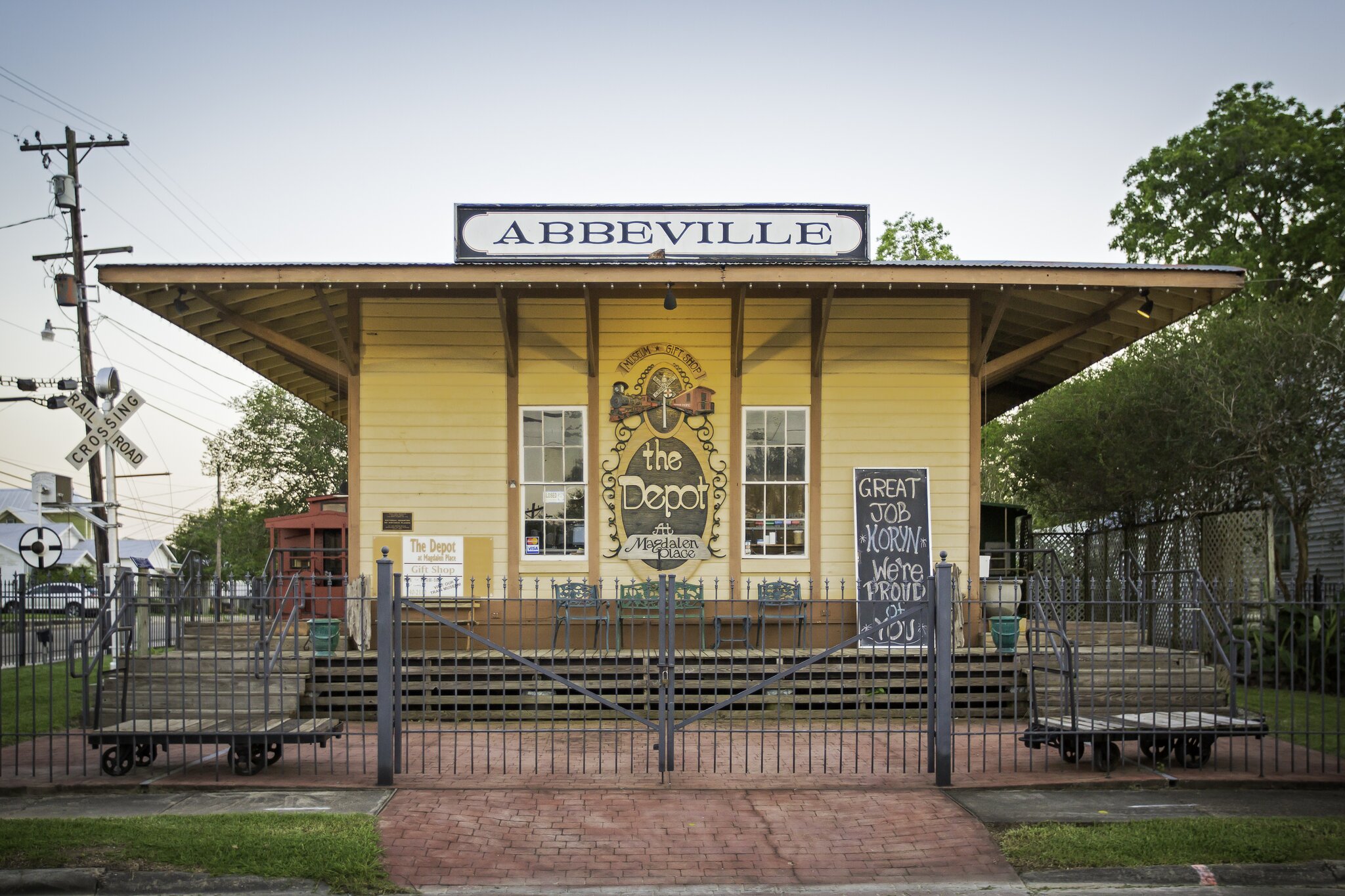 Explore the Depot Gift Shop.
Let's go shopping 
 
Spotted Cat Antiques, Opelousas
It's not easy to spot everything the Spotted Cat has to offer in one visit! You will find everything from vintage collectibles and sports memorabilia to seasoned cast iron skillets that make your cooking taste like grandma's Sunday dinner. Don't shop 'til you drop, because you'll want to walk downtown to see the courthouse square in Opelousas that once acted as the halfway point on the historic trading route between New Orleans and Natchitoches.
The Depot Gift Shop, Abbeville
Gander at all the timeless treasures that await inside The Depot Gift Shop housed in an 1894 restored freight depot in this Louisiana shop where you can find art, gifts and Cajun merchandise, before slipping into the two cabooses that contain railroad memorabilia. 

 
Bring the kids along 
 
Bayou Terrebonne Waterlife Museum, Houma
Just a block away from Houma's historic courthouse square lies the Bayou Terrebonne Waterlife Museum, and there's no better place to learn about the bayou than on a Louisiana bayou. The museum features the unique culture, as well as the impact the marshlands have on the environment. If you drop by on a Tuesday, you'll experience a local Cajun band as lagniappe!
Bayou Country Children's Museum, Thibodaux
Bayou Country Children's Museum is an immersive experience into south Louisiana life for your young ones. They'll learn as they play on a full-size sugarcane harvester, toss beads from a Mardi Gras float, climb aboard a shrimp boat and a 2-story oil platform and more!
W.H. Tupper Museum, Jennings
Housed in the former Tupper General Store in Jennings, the W.H. Tupper Museum presents early twentieth century life in rural Louisiana. General stores were the place where rural people picked up mail, caught up on local news and wished for toys, in addition to buying groceries. And get a look at pre-cell phone days at the Louisiana Telephone Pioneer Museum, in the same building.